সকল  চাকরির পরীক্ষার সময়সূচী ও ফলাফল মোবাইলে Notification পেতে  Android apps মোবাইলে রাখেন: Jobs EXam Alert
Today published  Mongla Custom House new job Circular. Mongla Custom House job Circular published by Mongla Custom House.  Recruitment notice has been published for Mongla Custom House. A total of  34  (more or less).Mongla Custom House  has published job circular on 14  categorizes the post. It's a lucrative job circular and it's great chance to get the job for employment people. This job is perfect to build up a good career. Those, who want to work, they should be taken out of this opportunity. Mongla Custom House is a renowned Government bank in Bangladesh.
Post Name and Vacancy:
1. Computer Operator-01
2. Statistics Researcher-01
3.  Stenographer cum computer operator-02
4. Steno typist cum computer operator-02
5. Upper division Asisatnt-11
6. Data Entry Operator-01
7. Office Assistant cum computer operator-07
8. Driver-01
9. Sepoy-02
10. Vandari-01
11. Topass-01
12. Record Supplier-01
13. Gaurd-02
14. Cook-01
Total Vacancy: 34
Application Last Date: 31 January 2019
Please see the details below: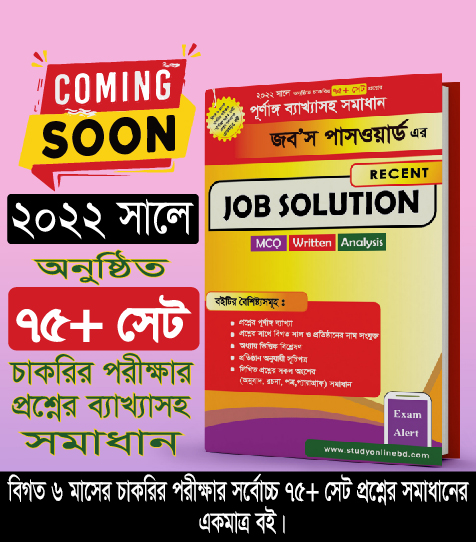 More information:   you can see Mongla Custom House jobs Exam date and result and you need download this exam admit card you can see all information below.
About BASIC Bank Admit:  Mongla Custom House published admit card before exam held. so you need alert for this admit card.when you want to alert us please  download Android Apps: Jobs exam Alert or click this link: 
About BASIC bank Exam date:  when Bangladesh bank published exam date you can see this exam date by Android Apps Jobs Exam Alert or this link:
About Mongla Custom House  Exam Result:  Mongla Custom House all exam result you can see our Android Apps: Jobs Exam Alert and our website link: Bangladesh bank Exam Result