সকল  চাকরির পরীক্ষার সময়সূচী ও ফলাফল মোবাইলে Notification পেতে  Android apps মোবাইলে রাখেন: Jobs EXam Alert
Tax commissioner's office publishes new job circular. The Office of the Tax Commissioner, Chittagong has recently published the circular for appointment of 18 people in 7 posts. You can also join the subject according to the condition that you qualify for the post. Apply for the post from 17-12-2018 Application can be upto 3-1-2019
সকল  চাকরির পরীক্ষার সময়সূচী ও ফলাফল মোবাইলে Notification পেতে  Android apps মোবাইলে রাখেন: Jobs EXam Alert
Position names and rank:
Comptroller Operator-2
High-quality Assistant-3
Shot Common Cosmetic Computer Operator-5
Office Assistant Cum Computer Currency-3
Car Driver-2
Office Assistant-2
Security Guard-1
Age of job application: Candidates must be between 18 to 30 years of age on 3-1-2019.
Application rules:
Interested candidates can fill up the application and submit it till January 3, 2015.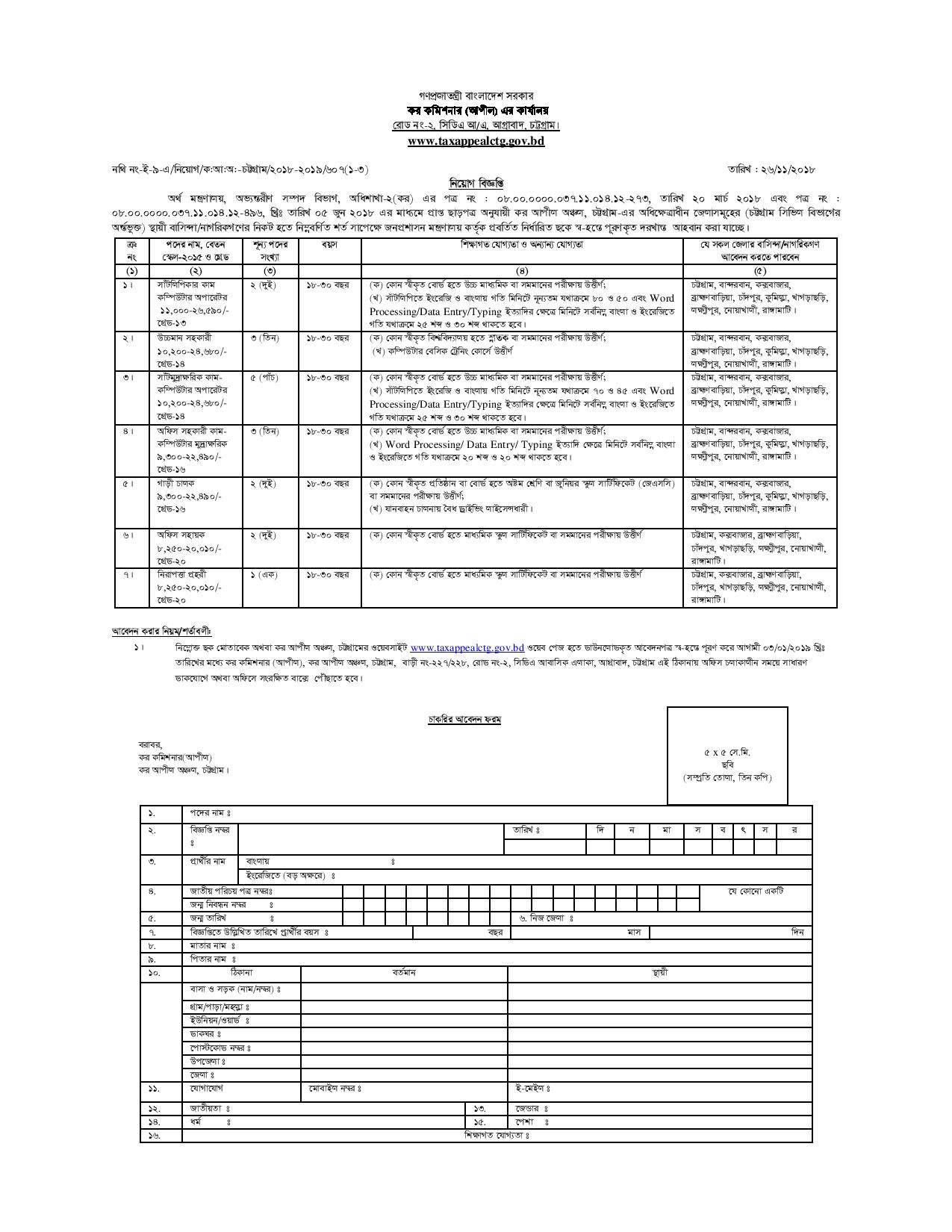 সকল  চাকরির পরীক্ষার সময়সূচী ও ফলাফল মোবাইলে Notification পেতে  Android apps মোবাইলে রাখেন: Jobs EXam Alert
More information:
About Admit: Tax commissioner's office admits card when published you cant download this admit card by our website. you do not attend this exam. without admit card: Click here
About Result:  then you need this exam result. you can use our android apps Jobs Exam Alert. this app all time notification all exam date and result. or see this link for the result: Click here 
More information:
County Tax Commissioner's Office makes every effort to produce and publish the most accurate information possible; however, this material may be slightly dated which would have an impact on its accuracy. Any errors or omissions should be reported for investigation. No warranties, expressed or implied, are provided for the data herein, its use, or its interpretation.
The assessed values are subject to change before being finalized for ad valorem tax purposes. The information should be used for informational use only and does not constitute a legal document for the description of these properties. Richmond County Tax Commissioner's Office disclaims any responsibility or liability for any direct or indirect damages resulting from the use of this data.