সকল  চাকরির পরীক্ষার সময়সূচী ও ফলাফল মোবাইলে Notification পেতে  Android apps মোবাইলে রাখেন: Jobs EXam Alert
Bangladesh Railway  Exam Result published. this exam was held on 25-05-2018. see more information below: Bangladesh Railway has published Exam result on 01 categorizes the post. It's a lucrative job circular and it's great chance to get the job for the job seeker. This job is perfect to build up a significant career. Those, who want to work, they should be taken out of this opportunity. Bangladesh Railway is a renowned Government institute in Bangladesh.
Bangladesh Railway job Exam: 
Post: MS 
Exam was held: 25-05-2018 
Important Links :
you need all exam date and result notification use our android apps.
See Directorate General of Bangladesh Railway  Exam Question in below images:
More information:
About Admit: Bangladesh Railway admits card some day ago published. when you do not download this admit card. you do not attend this exam. see about admit card: Click here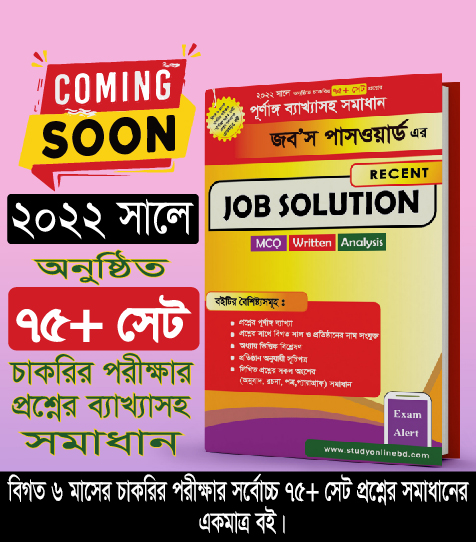 About Result:  then you need this exam result. you can use our android apps Jobs Exam Alert. this app all time notification all exam date and result. or see this link for the result: Click here
About Bangladesh Railway:
Bangladesh Railway, a principle transportation agency of the country, is a Government owned and Government –managed organization. It covers a length of 2,877.10  route kilometers employing a total of 25,083 regular employees. As railway is a very important mode of inland transport, linking the entire length and breadth of the country, it's healthy grow naturally contributes to the economic development of the country.
Till June 2, 1982, the management and development of railway was vested with a Railway Board, comprising of a Chairman and four members. But, for administrative convenience and operational reason the Railway Board was abolished with effect from June 3, 1982 and the function of the Railway Board was vested with the Railway Division of the Ministry of Communications with the Secretary of the Division working as the Director General of Bangladesh Railway. For the same purpose the Railway bifurcated into two zones, East & West, under the administrative control of two general managers, who are accountable to the Director General of Bangladesh Railway. Subsequently on August 12, 1995 the day to day operation of the Railway was separated from the Ministry and entrusted with director general drawn from the Railway professionals. For policy guidance, a 9(nine) member Bangladesh Railway