সকল  চাকরির পরীক্ষার সময়সূচী ও ফলাফল মোবাইলে Notification পেতে  Android apps মোবাইলে রাখেন: Jobs EXam Alert
Upazila family planning office job circular. Upazila Family Planning Office, Ramgati, Laxmipur recently published a notification for appointment of 69 people in 1 post. You may also be able to join in accordance with the condition that you are eligible for the post. Apply for the post from the 5-01-2019 Can be applied till 17-01-2019
সকল  চাকরির পরীক্ষার সময়সূচী ও ফলাফল মোবাইলে Notification পেতে  Android apps মোবাইলে রাখেন: Jobs EXam Alert
Position names and rank :Paid peer volunteers- 69
Application qualification: The applicant's eligibility, experience and age conditions can be found in the following notices.
Age for application: Candidate must be 18 years old on 17-01-2019.
Application rules: Interested candidates will be able to fill up the application and submit it till Jan 17, 2019.
Please see the details below:
সকল  চাকরির পরীক্ষার সময়সূচী ও ফলাফল মোবাইলে Notification পেতে  Android apps মোবাইলে রাখেন: Jobs EXam Alert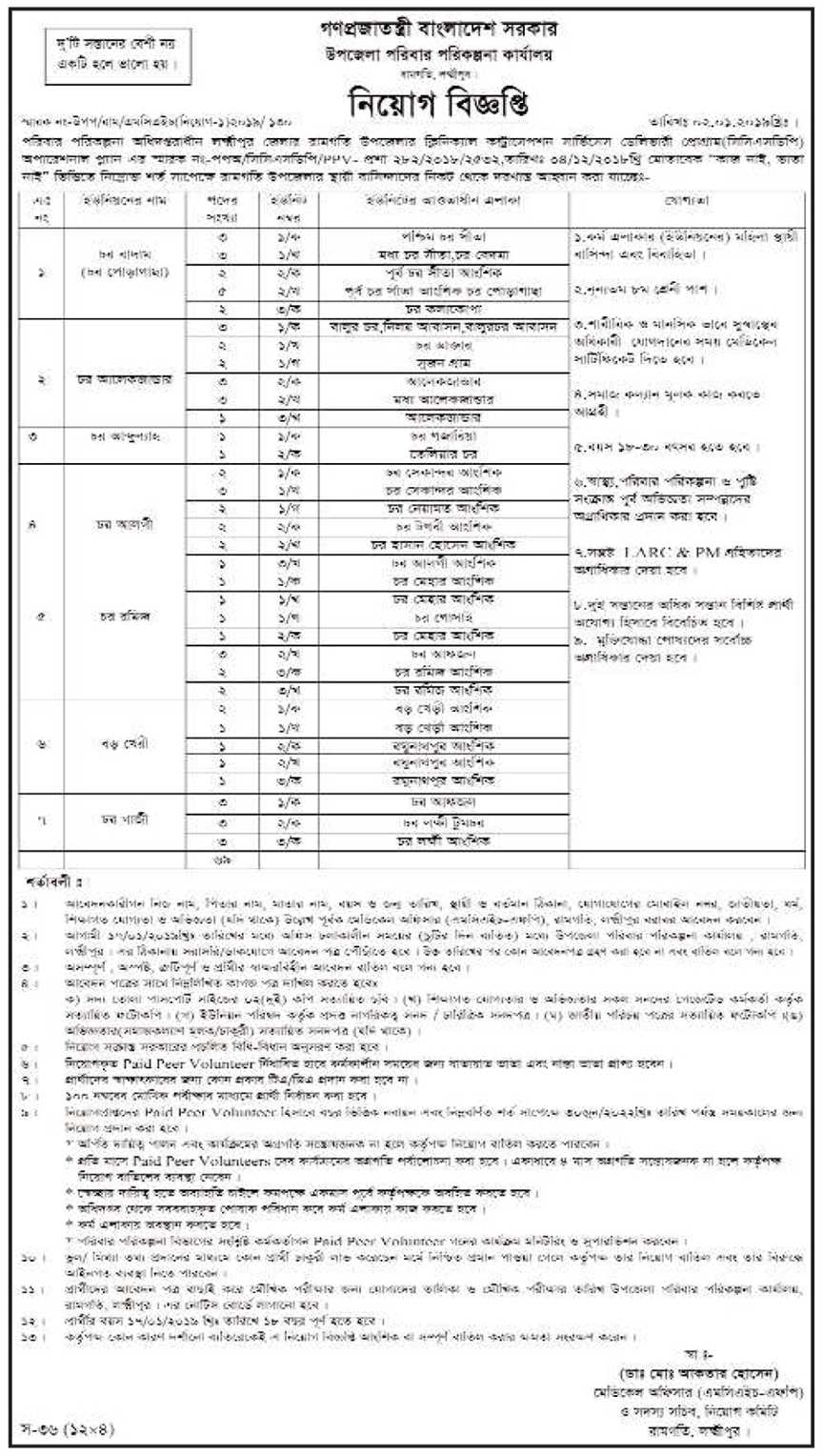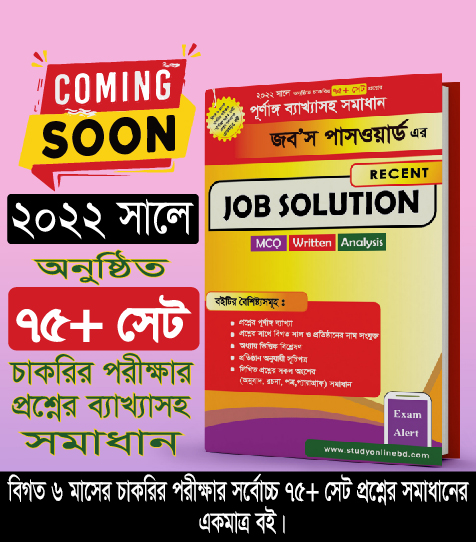 সকল  চাকরির পরীক্ষার সময়সূচী ও ফলাফল মোবাইলে Notification পেতে  Android apps মোবাইলে রাখেন: Jobs EXam Alert
Upazila family planning office publishes new job circular every candidate can maintain all the condition for this job and offer himself or herself for this job opportunity . applicant must be 18 years old in 17-01-2019. family planing also related with WHO .world health organization also try to develop this program
The 5th International Conference on Family Planning (ICFP) from 12-15 October 2018 will convene some 3700 high-level policy-makers, scientists, researchers, programme managers, civic leaders, youth and diverse organisations from over 120 countries around the world to share their best research and practices and to use their knowledge to expand access to family planning services.
This year's conference theme is "Investing for a Lifetime of Returns" and will revolve around the substantial returns that investments in family planning and reproductive health reap at the individual, family, community, national and global levels. To this end, WHO and the HRP Special Programme will be organising some 50 pre-congress and conference sessions. There will be talks and side-events to present the latest in policy, guidelines and research to improve access to family planning and contraception by all, including the most marginalized or vulnerable populations. A notable highlight of the conference will be the launch of a new app for the "Medical Eligibility Criteria for Contraceptive Use in Humanitarian Settings". WHO will be demonstrating the new app along with other electronic tolls and materials on family planning and sexual and reproductive health at the WHO cybercafé station.