সকল  চাকরির পরীক্ষার সময়সূচী ও ফলাফল মোবাইলে Notification পেতে  Android apps মোবাইলে রাখেন: Jobs EXam Alert
Mongla EPZ publishes new job circular. Mongla EPZ Center recently published the notification for appointment of indefinite number of manpower in 3 posts. You can also join the subject according to the condition that you qualify for the post. Apply for the posts from 7-01-2019 Can be appealed from 22-01-2019.
Position names and rank: 
Medical Officer
receptionist Cum Data Entry Operator (Female)
Car Driver
Application qualification: The application's eligibility, experience, and age range for each post vary. Under the terms and conditions of the eligibility, experience and age of the application, the following notices will be known. Age of job application
Age for application: See the following notifications
Application rules: Interested candidates can fill up the application and submit it till January 22, 2015.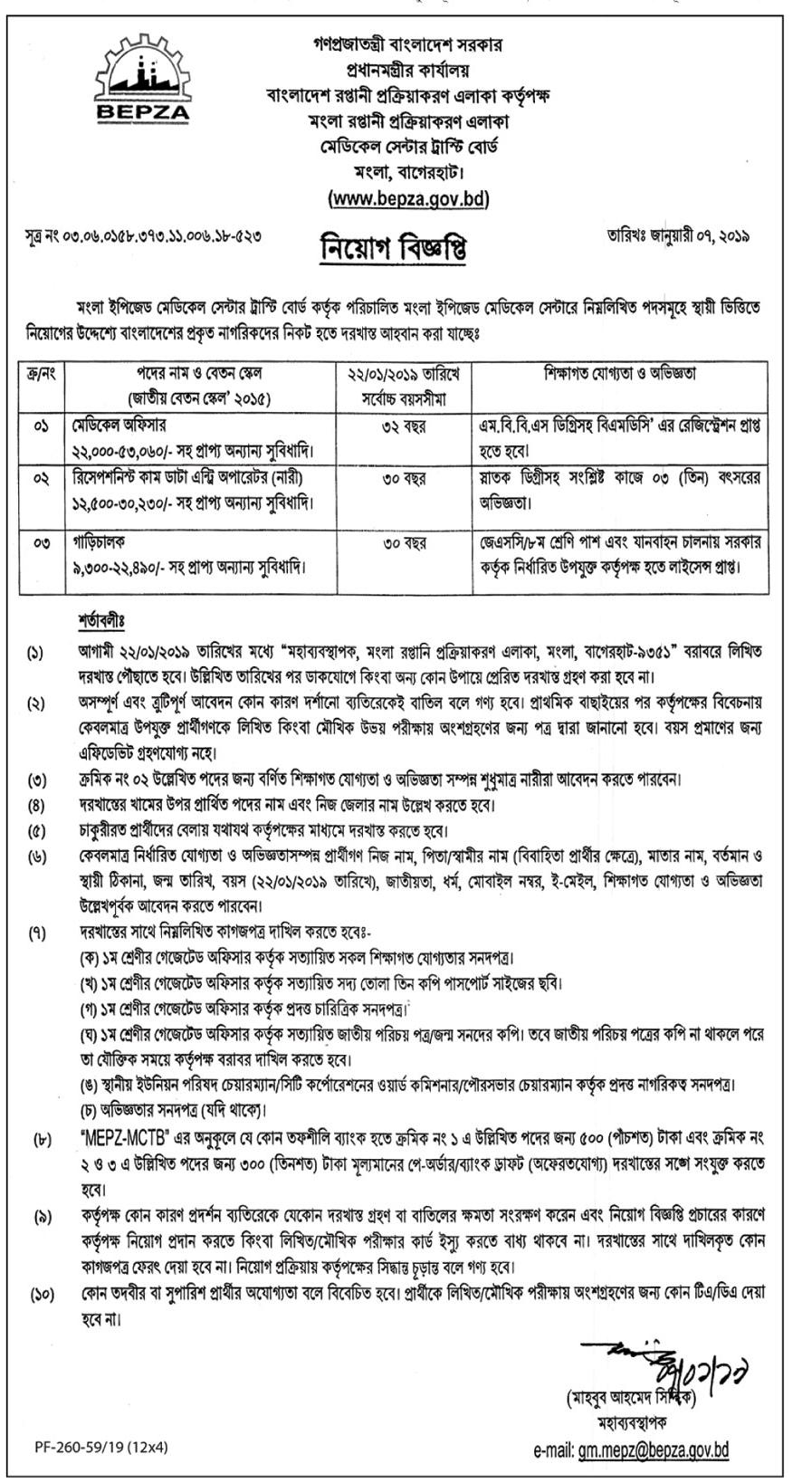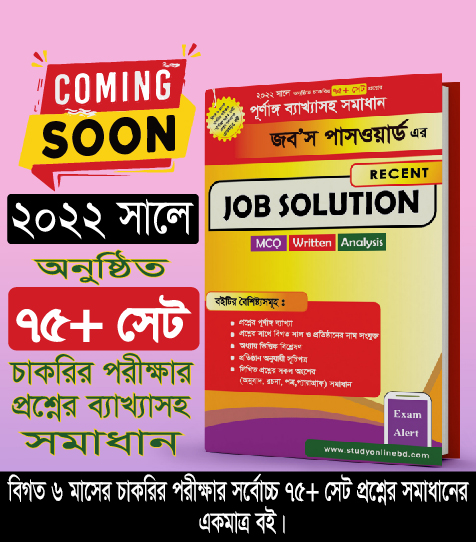 About mongla epz: Mongla Export Processing Zone was inaugurated by the then Prime Minister of the Peoples' Republic of Bangladesh, Sheikh Hasina on May 23, 1998. The zone has received investment from 29 companies as of 2015, of which 16 have gone into production and rest are under construction. The zone has faced criticism for having some environmentally harmful industries. Mongla EPZ performance has been below government expectations.
সকল  চাকরির পরীক্ষার সময়সূচী ও ফলাফল মোবাইলে Notification পেতে  Android apps মোবাইলে রাখেন: Jobs EXam Alert
More information:
About Admit:Mongla EPZ admits card some day ago published. when you do not download this admit card. you do not attend this exam. see about admit card: Click here
About Result:  then you need this exam result. you can use our android apps Jobs Exam Alert. this app all time notification all exam date and result. or see this link for the result: Click here