DWA PUBLISHES NEW JOB CIRCULAR. department of women affairs publishes new job circular 2019. The Directorate of Women Affairs has recently temporarily published two posts for appointment to 2 posts. You can also join the subject according to the notice of the eligibility criteria. Apply for the post from 17-01-2019 Can be appealed 07/02/2019
Position names and rank:
Accountants – 1
Office Assistant Cum Computer Operator – 1
Application qualification: The application's eligibility, experience, and age range for each post vary. Under the terms and conditions of the eligibility, experience and age of the application, the following notices will be known.
age for Job application :Candidate should be between 18 to 30 years of age 07-02-2019. But the children of freedom fighters / martyred freedom fighters are 32 years old.
Application rules:Interested candidates can fill up the application and submit it till 07/02/2019.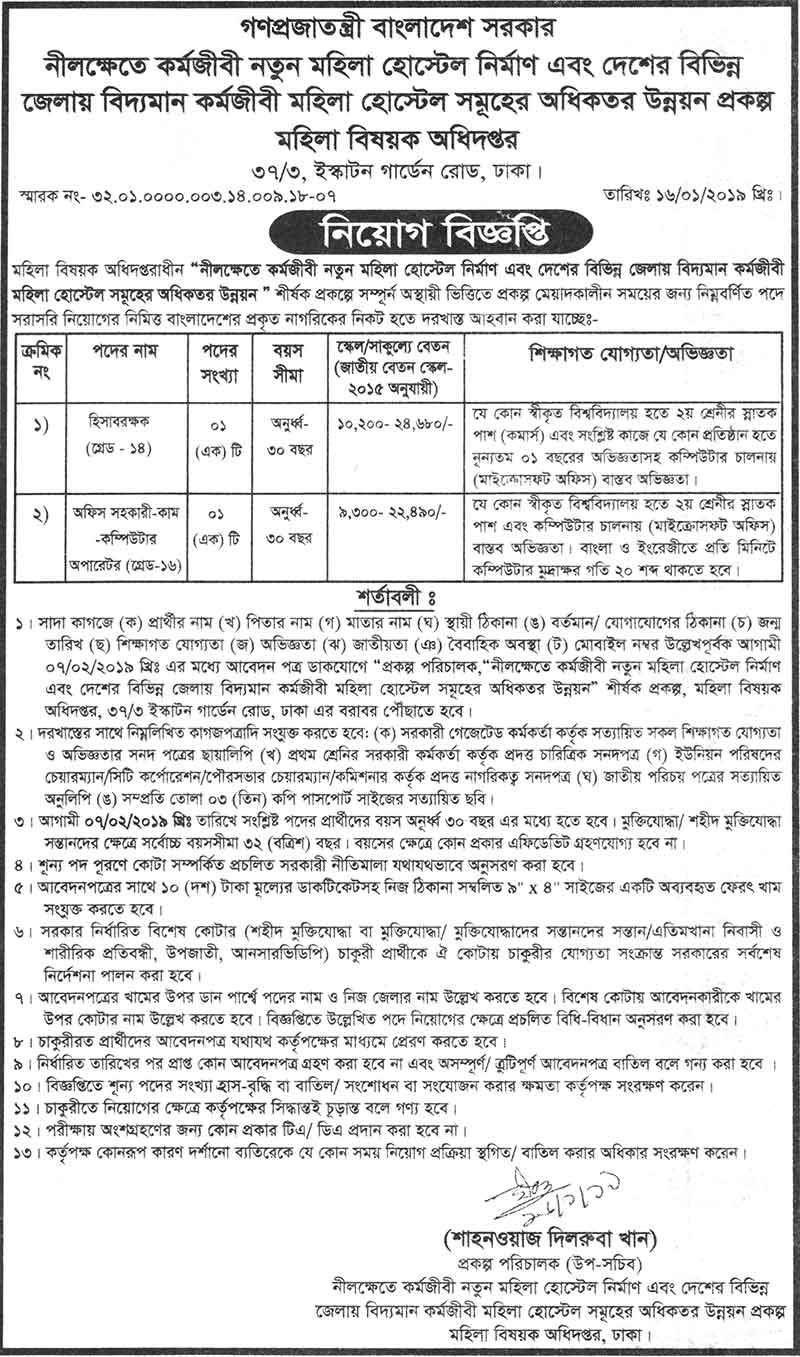 ABOUT DWA: Department of Women Affairs is a government department responsible for the welfare of women in Bangladesh and is located in Dhaka, Bangladesh. The department is head by Director General Shahin Ahmed Chowdhury.The government of Bangladesh founded the Department of Women Affairs on 18 February 1972. The department is under the Ministry of Women and Children Affairs. The center founded a national helpline to prevent violence against women. National Trauma Counselling Centre is located at the headquarters of the building. The department runs 43 day care centres throughout Bangladesh.